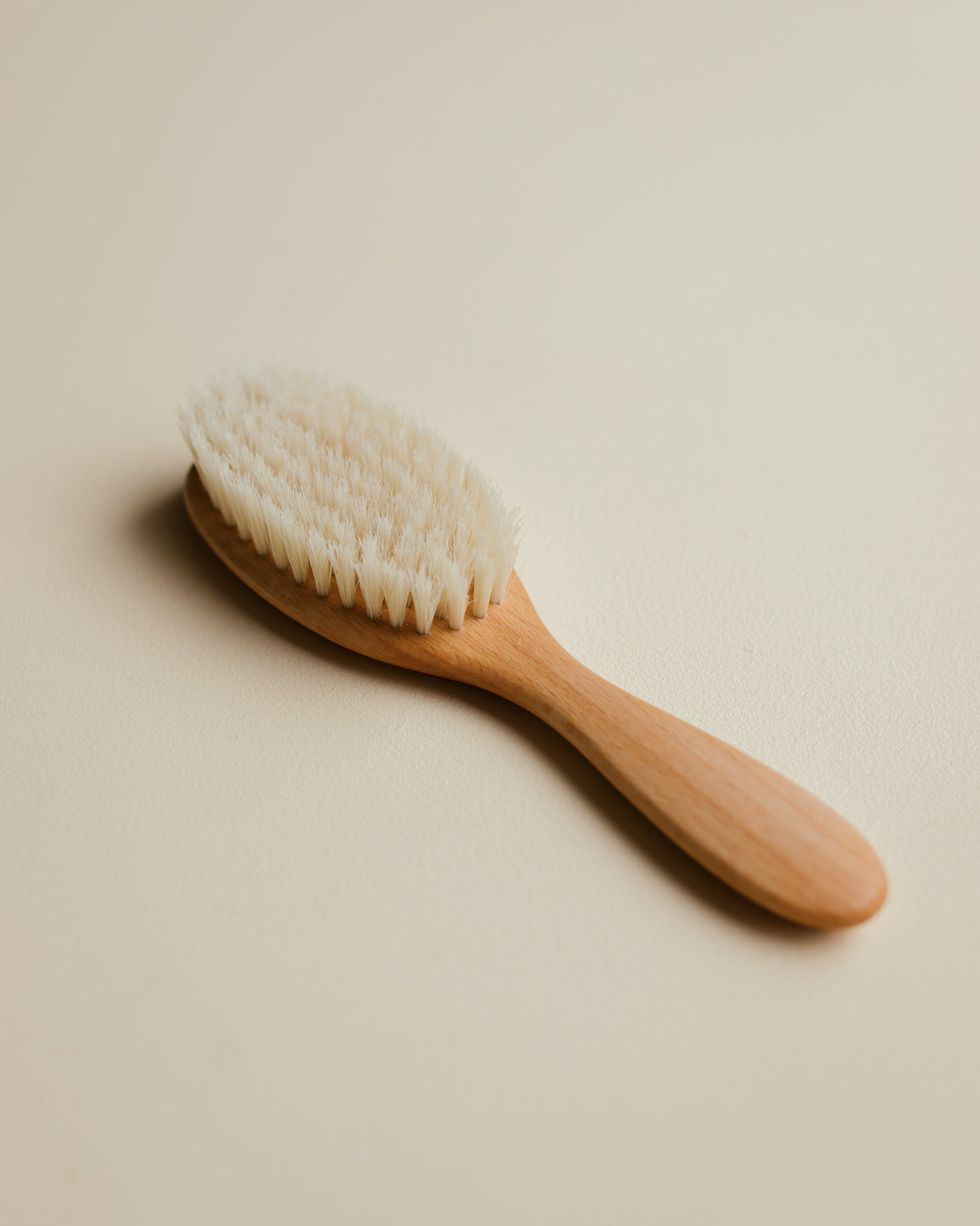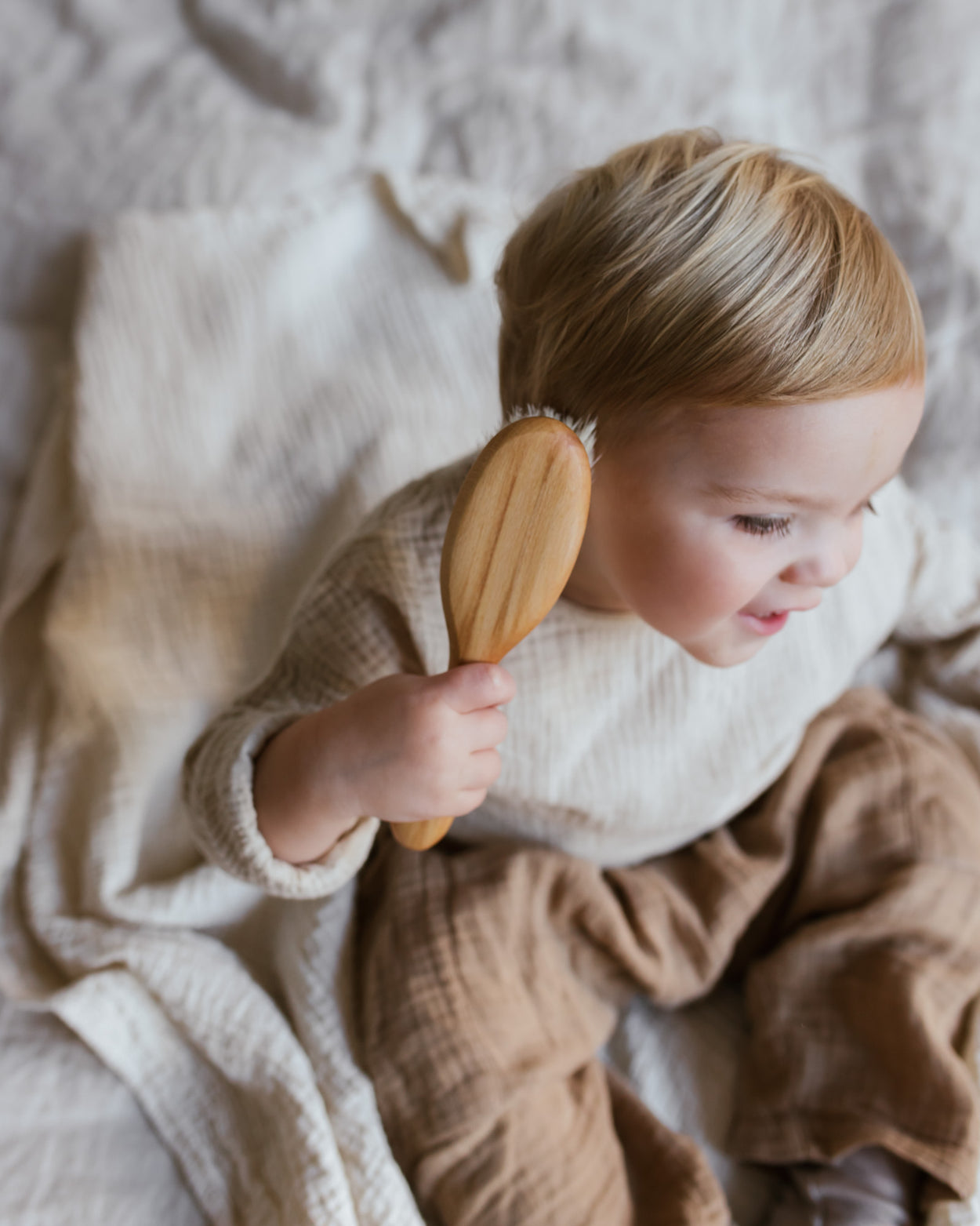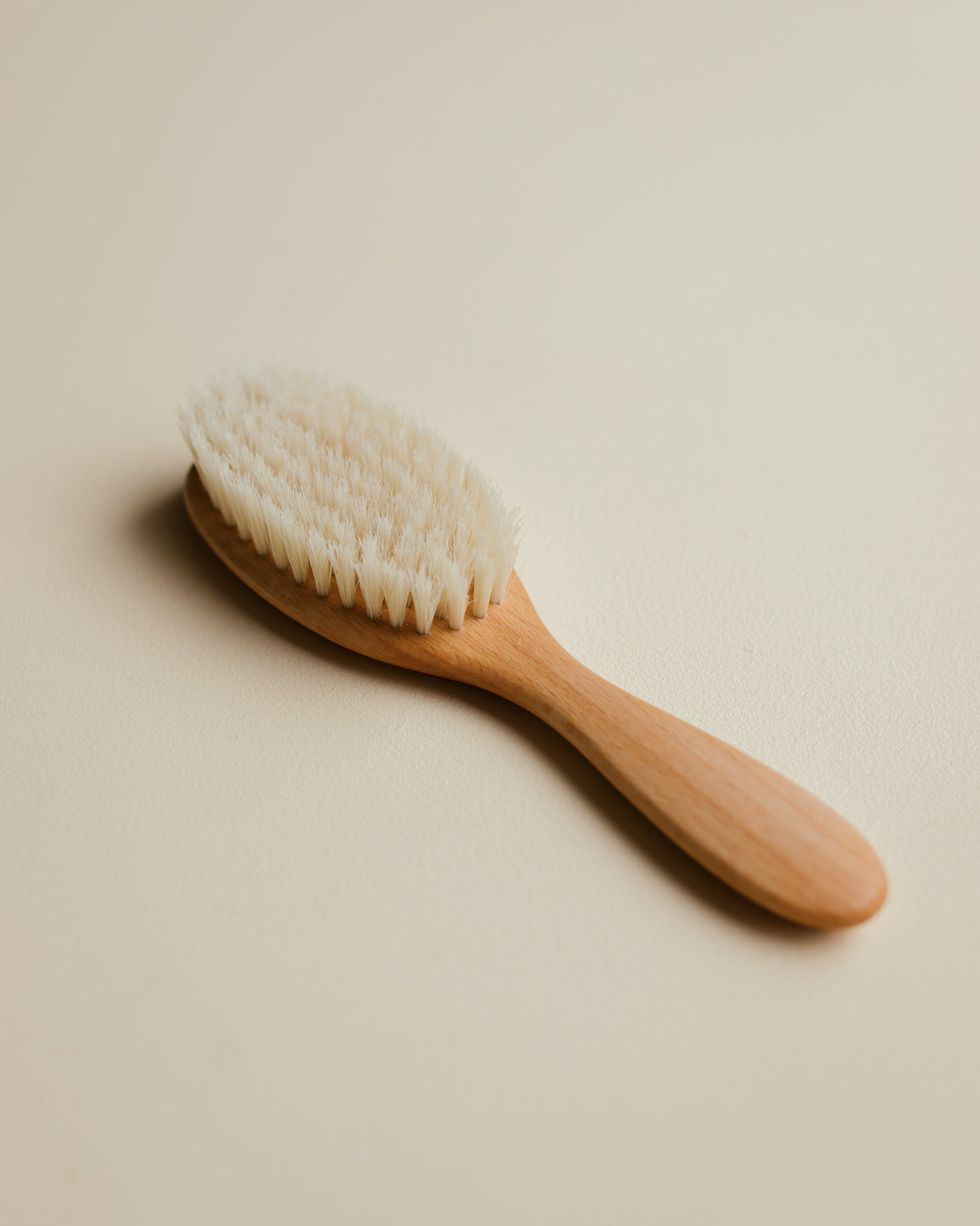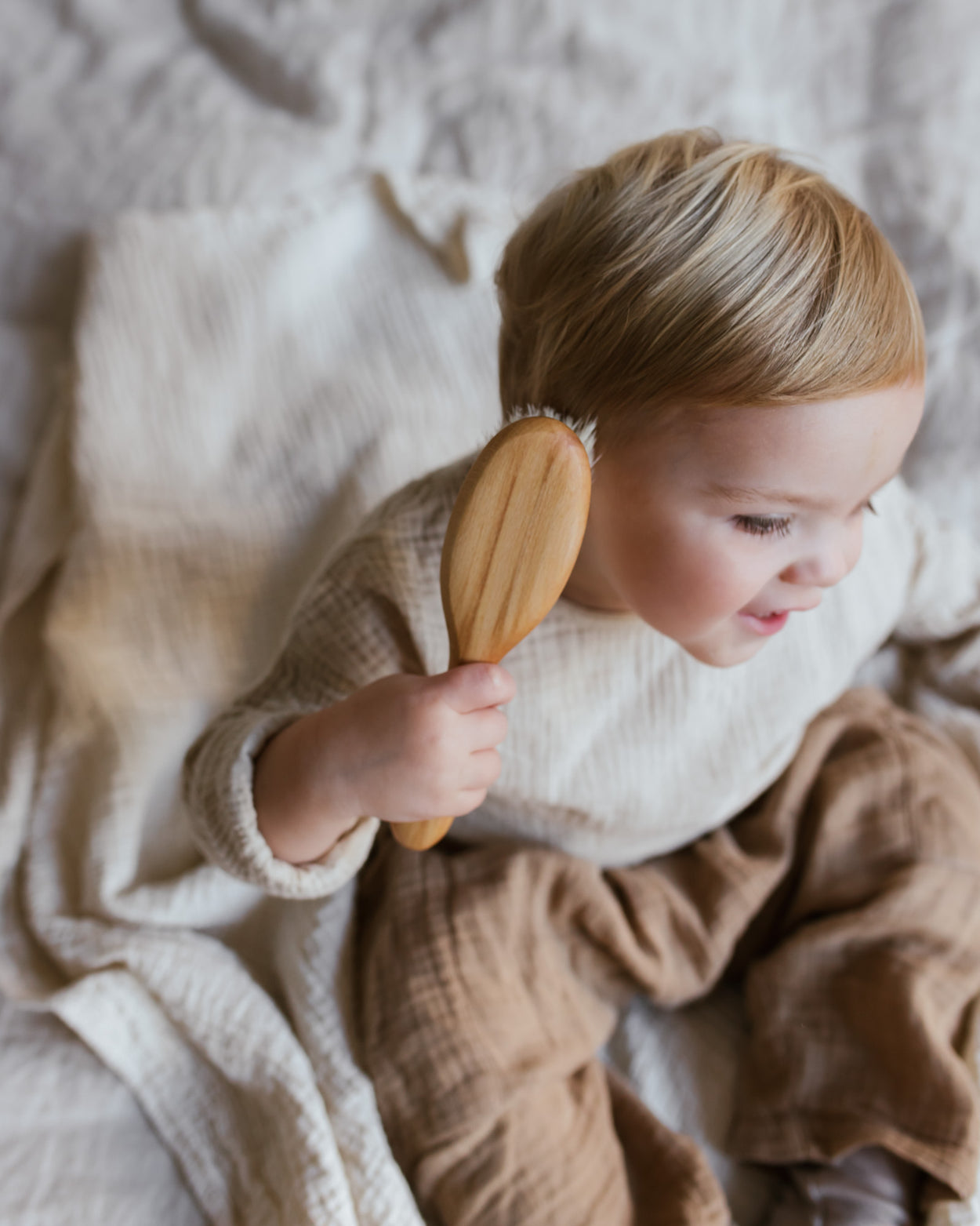 This beautiful Redecker hairbrush is for children from one year and up. It's made from waxed beachwood and soft, light bristles specially designed for children's sensitive scalp. It's gentle and soft, yet effective for combing your children's hair. 
dimensions: 18.5 cm length
Did you know the wonderful story behind the Redecker brushes? Friedrich Redecker started to become blind at an early age. He was enrolled in the Soest school for the blind, where he received the standard training for the blind at that time: the craft of making brushes. 
The Redecker company uses sustainable wood and real hair for their brushes instead of the commonly used nylon. Not only better for hair and scalp but also for our planet, since nylon is made out of fossil fuels and chemical substances are released during production.