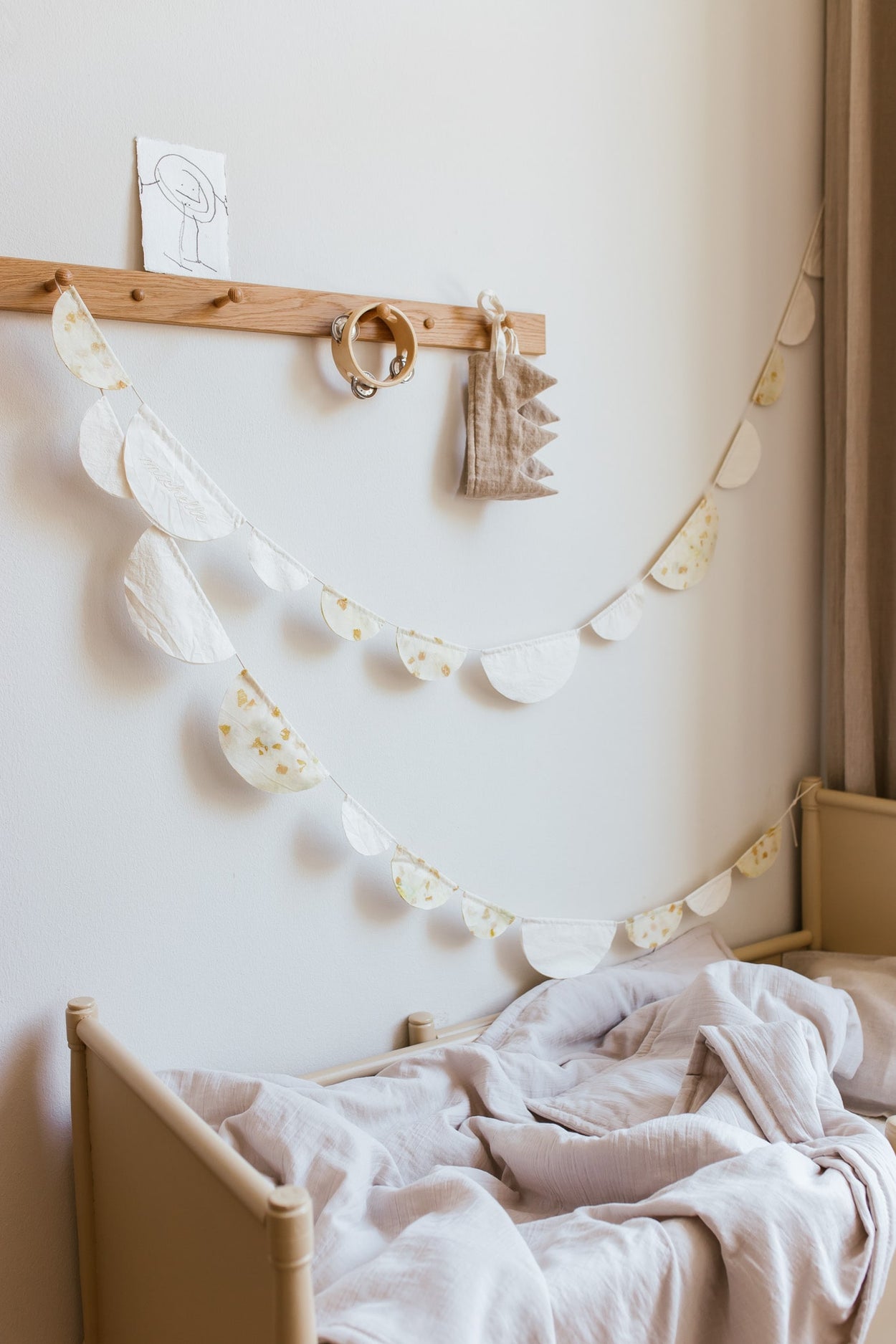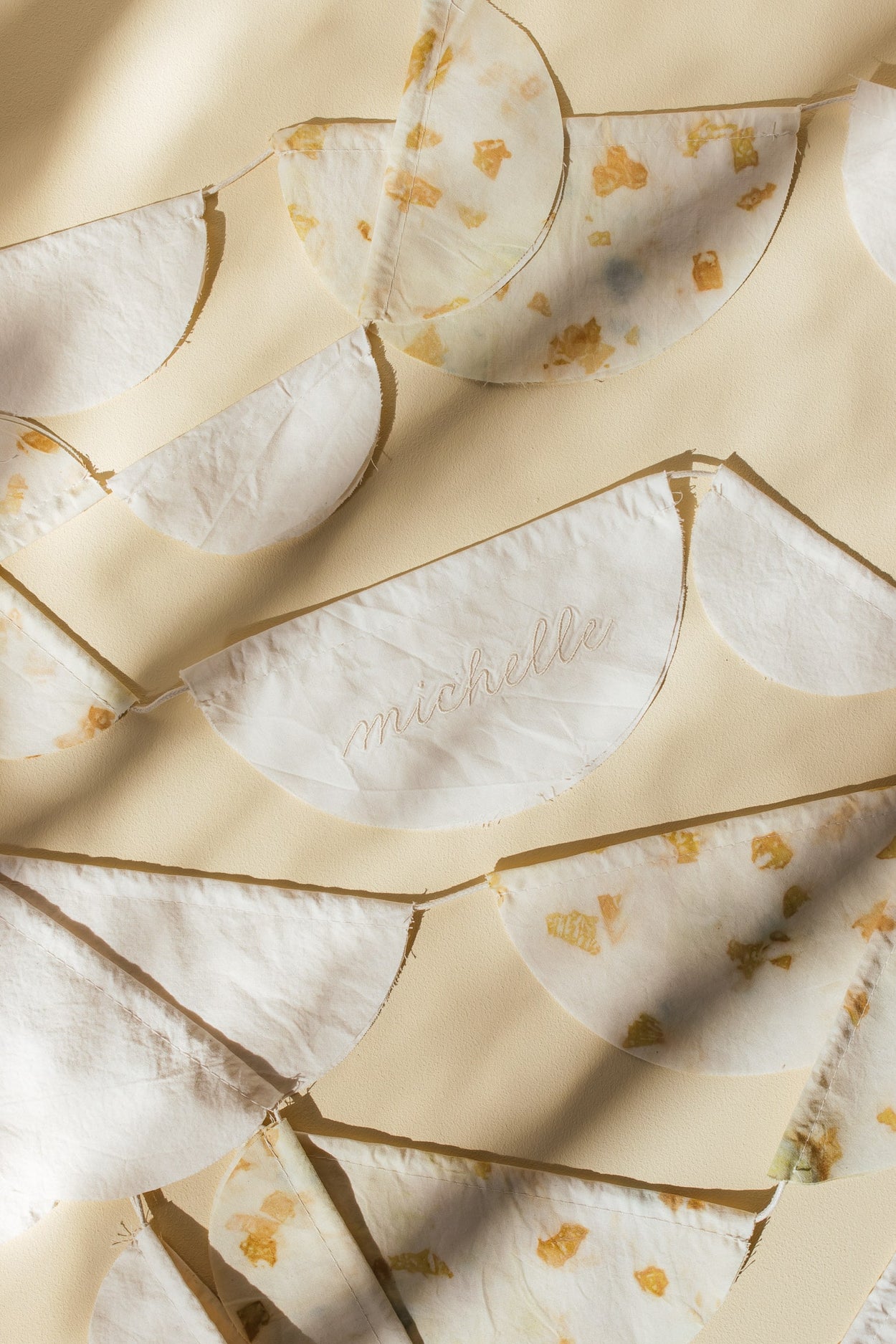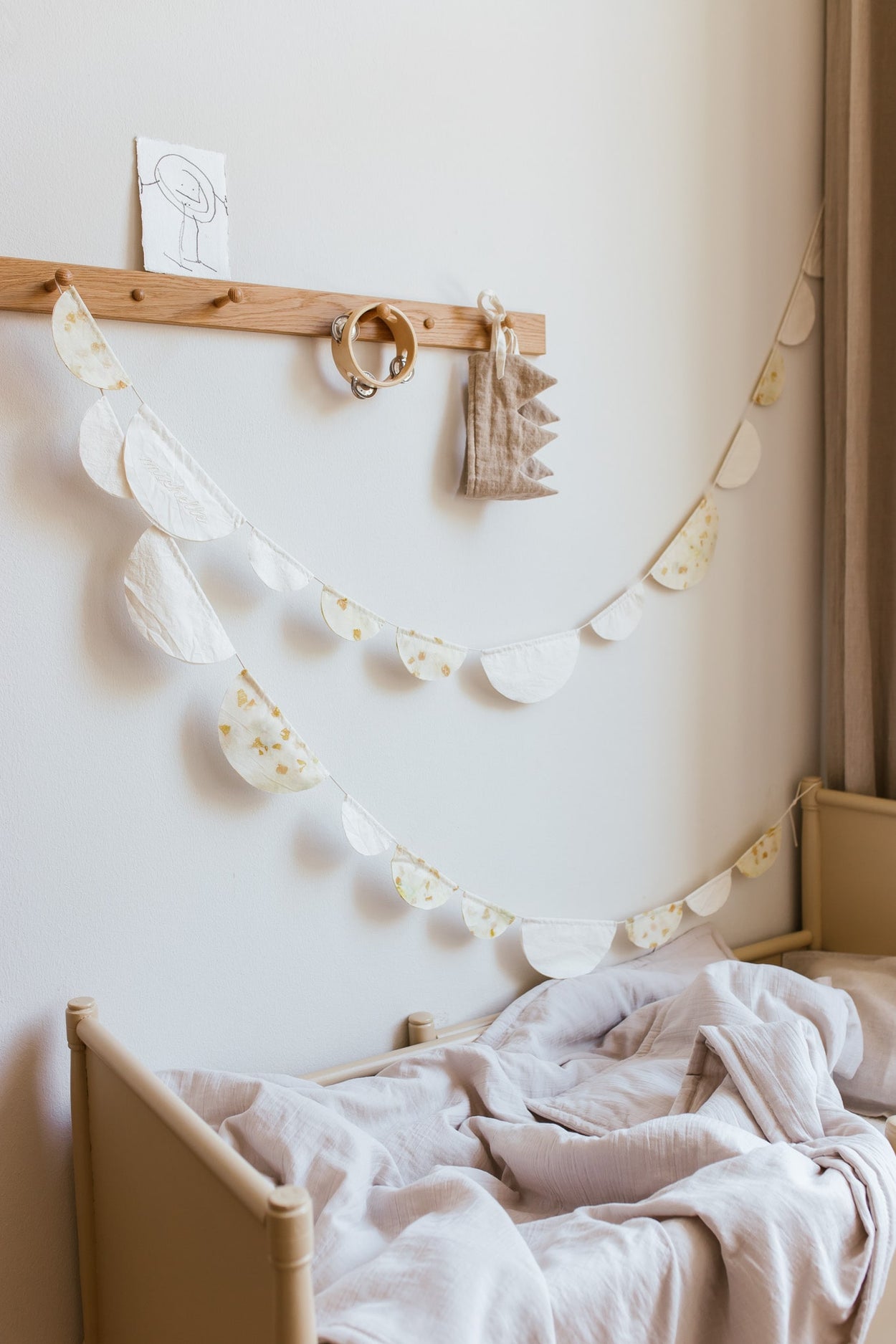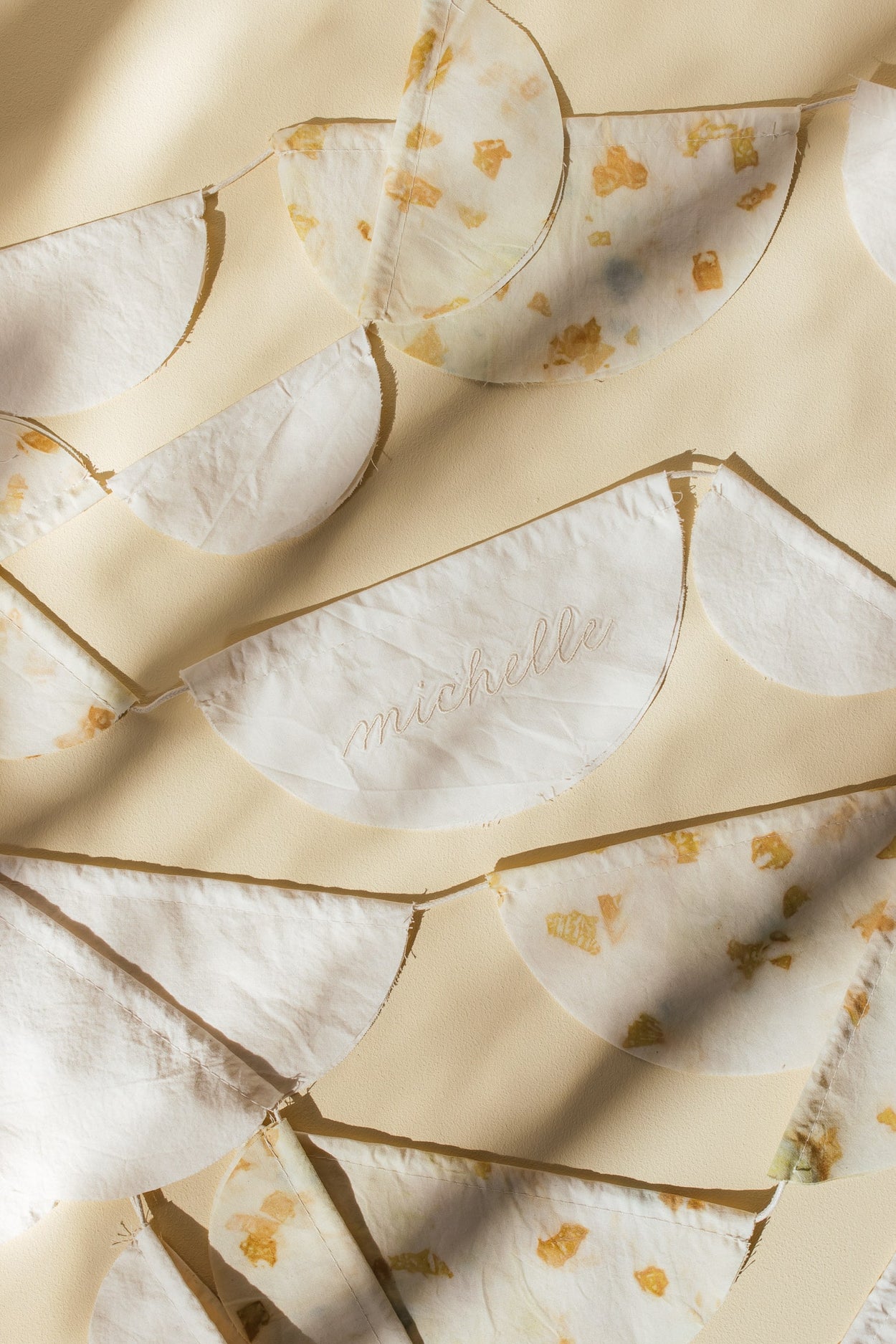 garland - fête des fleurs
this magnificent garland is the result of a special collaboration with boro*atelier. 
every party deserves a beautiful garland that can be used over and over again. that's why we've created this extra long one of five meters, with 24 flags for you to personalise for your little one. 
inspired by a beautiful family tradition - read more about this here - we've created this garland to spark that same magic. BORO is a Japanese concept that stands for "use everything and waste nothing". and that's exactly what we did with this garland.
the leftover fabric from our percale sheets inspired us to design a new product. and when we asked boro to dye it with unconsumed flowers, everything simply fell into place. it's the perfect example of how existing materials can become something new. 
every garland is handmade in the Netherlands. the natural dyeing process creates unique colours and patterns, making each garland truly one of a kind. you can choose between two colour tones: hand-dyed ochre and hand-dyed violet. please note that colours may fade over time. as shown in the photos, the flags are alternated with neutral flags.
want to make it even more special? we're more than happy to personalise the garland for you. in that case, please keep in mind a delivery time of 2-3 weeks, or send us an email if you need it earlier.