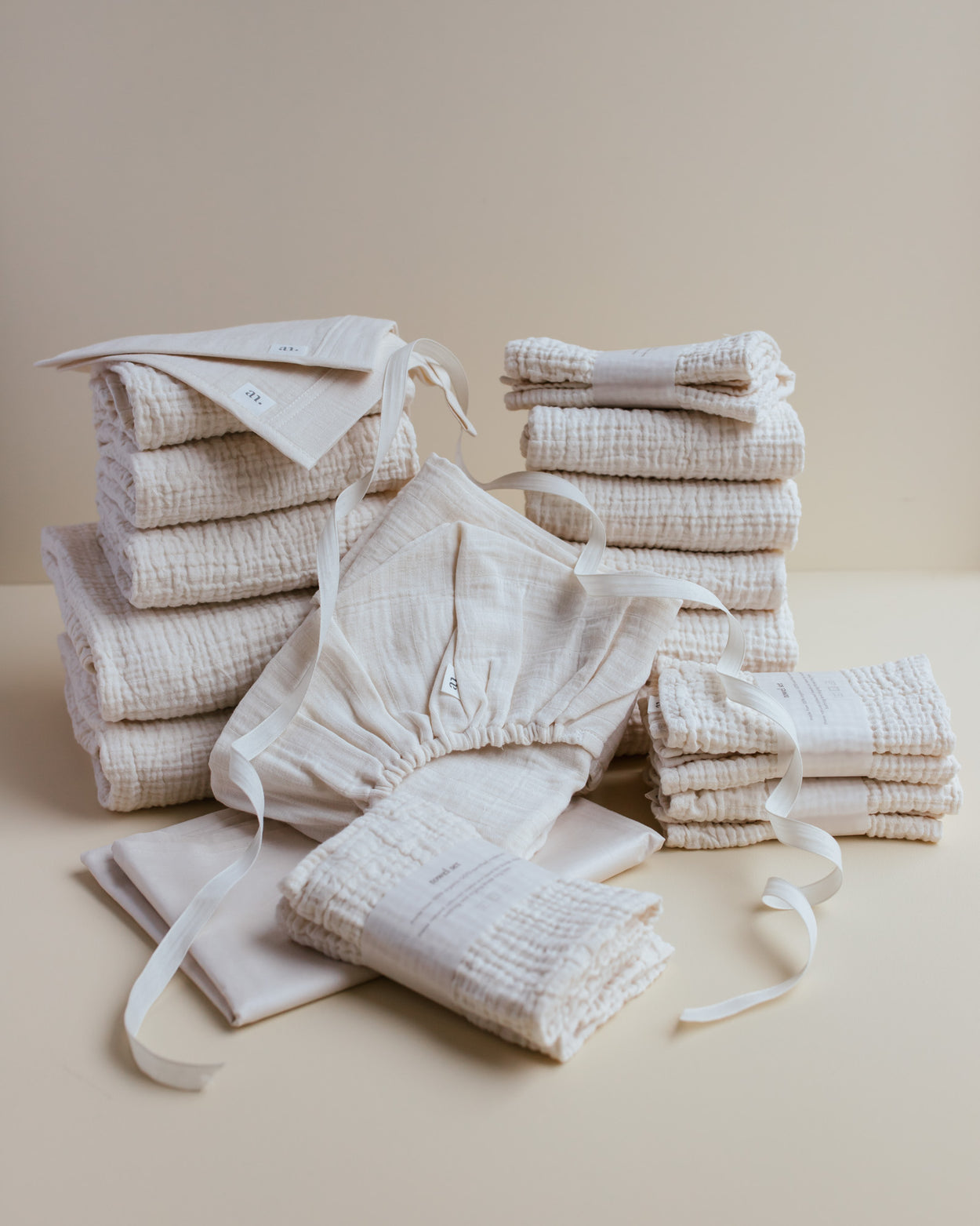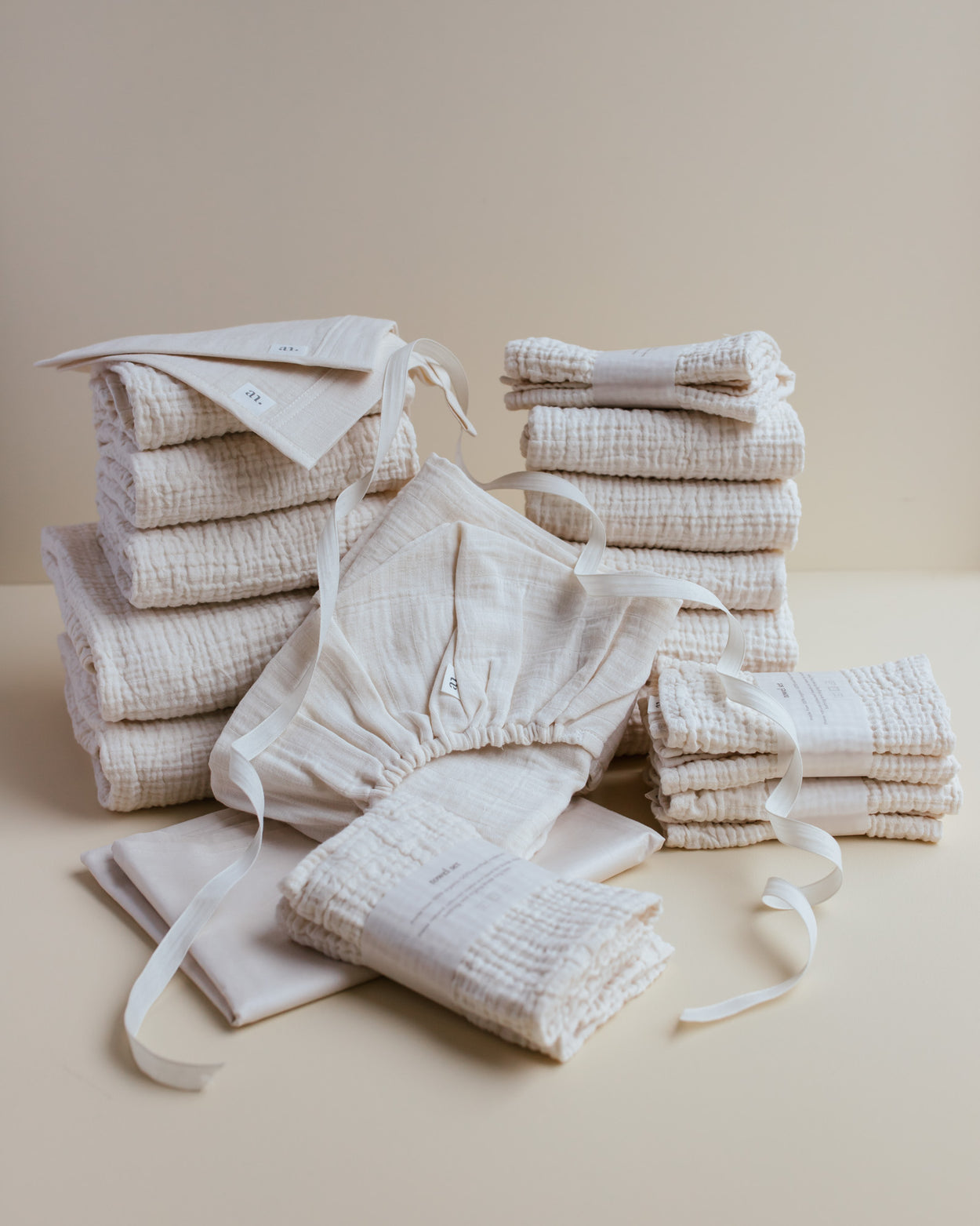 in this set, we've selected our favourite essentials to get you all baby-ready! it consists of the perfect muslin collection for burps, bips, and bathing. on top of that, we've included a set of bedding sheets.  
you might have seen baby essential lists telling you that you can never have enough muslins. well, we believe that investing in high quality, beautiful items is more important than quantity. our entire collection was built by the idea of buying less and using items longer. for that reason, we have designed the sizes of our towels in such a way that they can be used as bath, or kitchen towels later on. we promise you that these towels will last a lifetime and keep growing into different functions over the years. same counts for our wash cloths ;) perfect for washing those chubby baby cheeks, but also the perfect bundle when using our bath soak mix. 
to complete this ultimate set, we had to include our much-loved bedding set: a crispy percale sheet and ultra-soft fitted sheet.
what's inside?